How do I check if my gift message was added?
Updated 18 days ago
If you clicked on "Is this a Gift?" on any product page, added your message, and clicked on "Apply E-Gift Message to Your Order" then rest assured your gift message was added to your order.
Click on "Is this a Gift?" to view or edit your message at any time before you check out.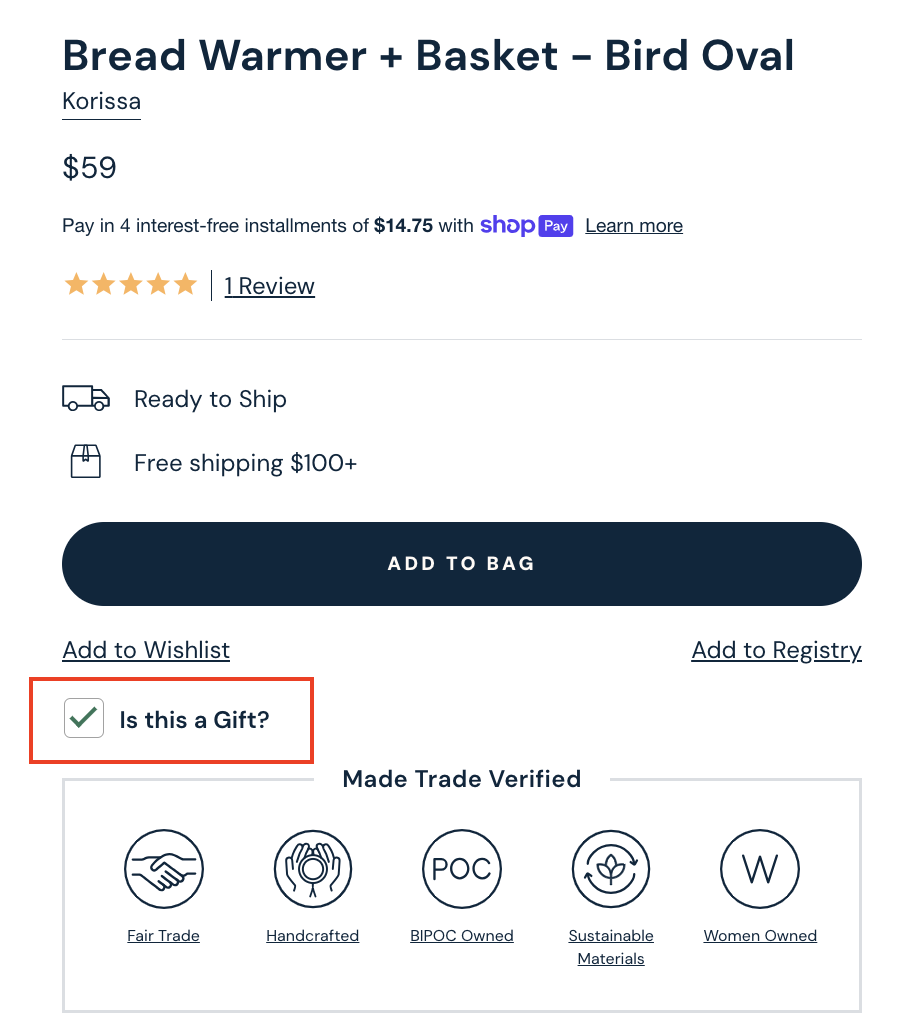 You can also view your gift message on the cart page.

After you check out and pay for your order, your gift message will be sent or scheduled to be sent on a selected date as an email to the recipient.
Please note the gift message will be applied to your entire order and only one gift message can be sent per order.
Was this article helpful?