Does Made Trade offer international shipping?
Yes! Stackry is Made Trade's international shipping partner.
Stackry is an international forwarding service that ships all international orders outside of the United States to their final destination. Stackry is a great, sustainable way to ship internationally, as they will consolidate multiple online orders (including other online stores in the U.S.), and get all your products shipped together, quickly and at a reasonable rate.
When you shop with Made Trade, you can sign up for Stackry at checkout and receive a U.S. address (your Stackry locker). Simply click "Shipping internationally?" at the bottom of the checkout page to sign up for your Stackry address.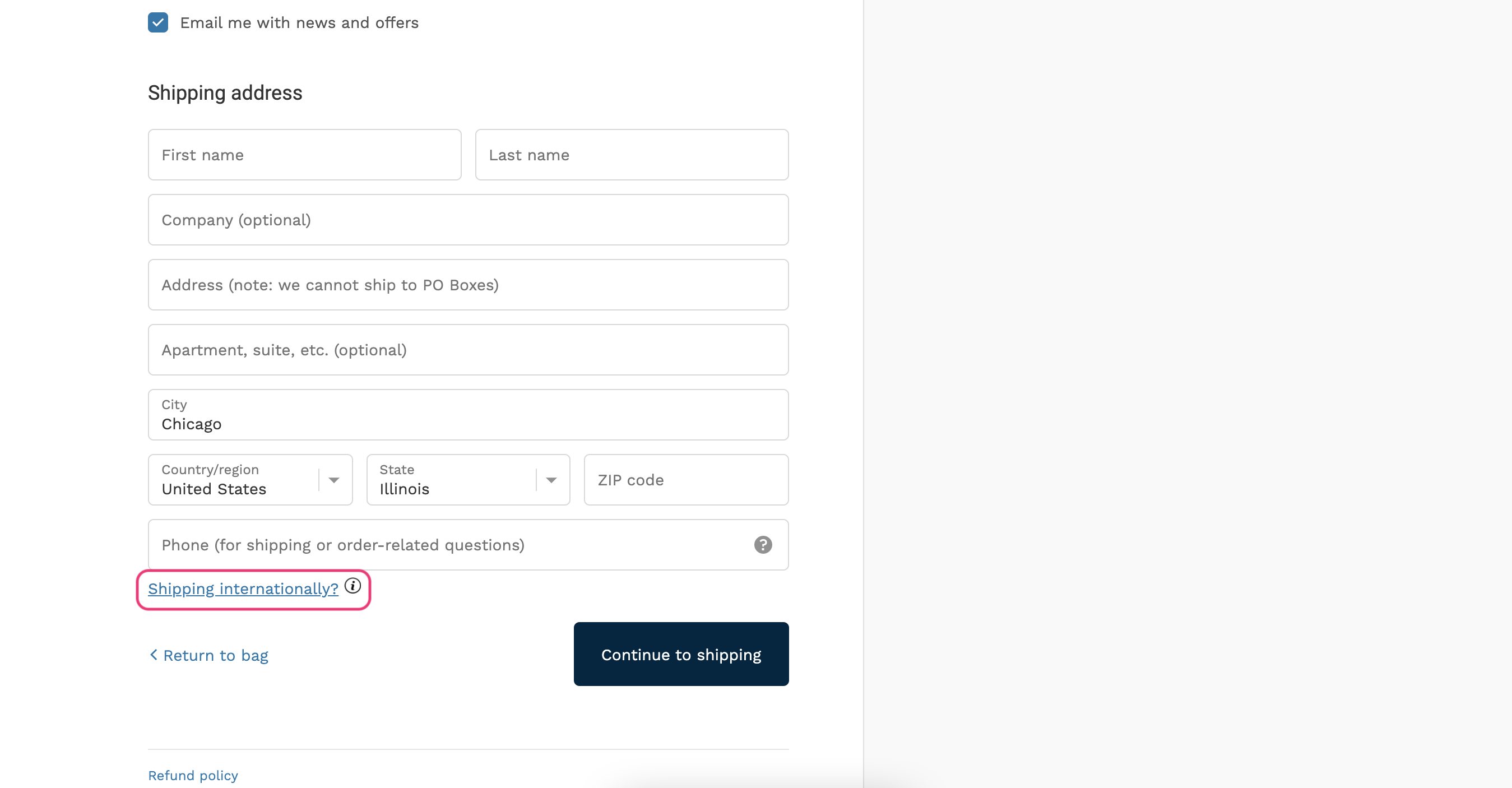 Once you have your assigned U.S. address, you can shop on Made Trade as well as your other favorite U.S. retailers. Simply enter your U.S. address in the shipping information section at check out and your packages will be shipped to your Stackry locker.
From there, Stackry receives your packages at your locker, notifies you when they arrive, and consolidates them before sending them out to be shipped from the U.S. to your doorstep.
Additionally, Stackry is offering all Made Trade customers 10% off their international shipments for the first year when they sign up at checkout.
Still have more questions about Stackry?
You can find a list of retailers that are able to ship to a Stackry locker, as well as more answers to frequently asked questions on Stackry's website. If you still have more questions about how Stackry works, please do not hesitate to reach out to us at support@madetrade.com.
---
---