Which products are final sale?
Updated 2 months ago
Final sale items are noted on the product page, and they include furniture, lighting, oversized items (like hampers and rugs), gift cards, all underwear bottoms and bodysuits, sale items discounted 40% or more, as well as any items with the "final sale" notice.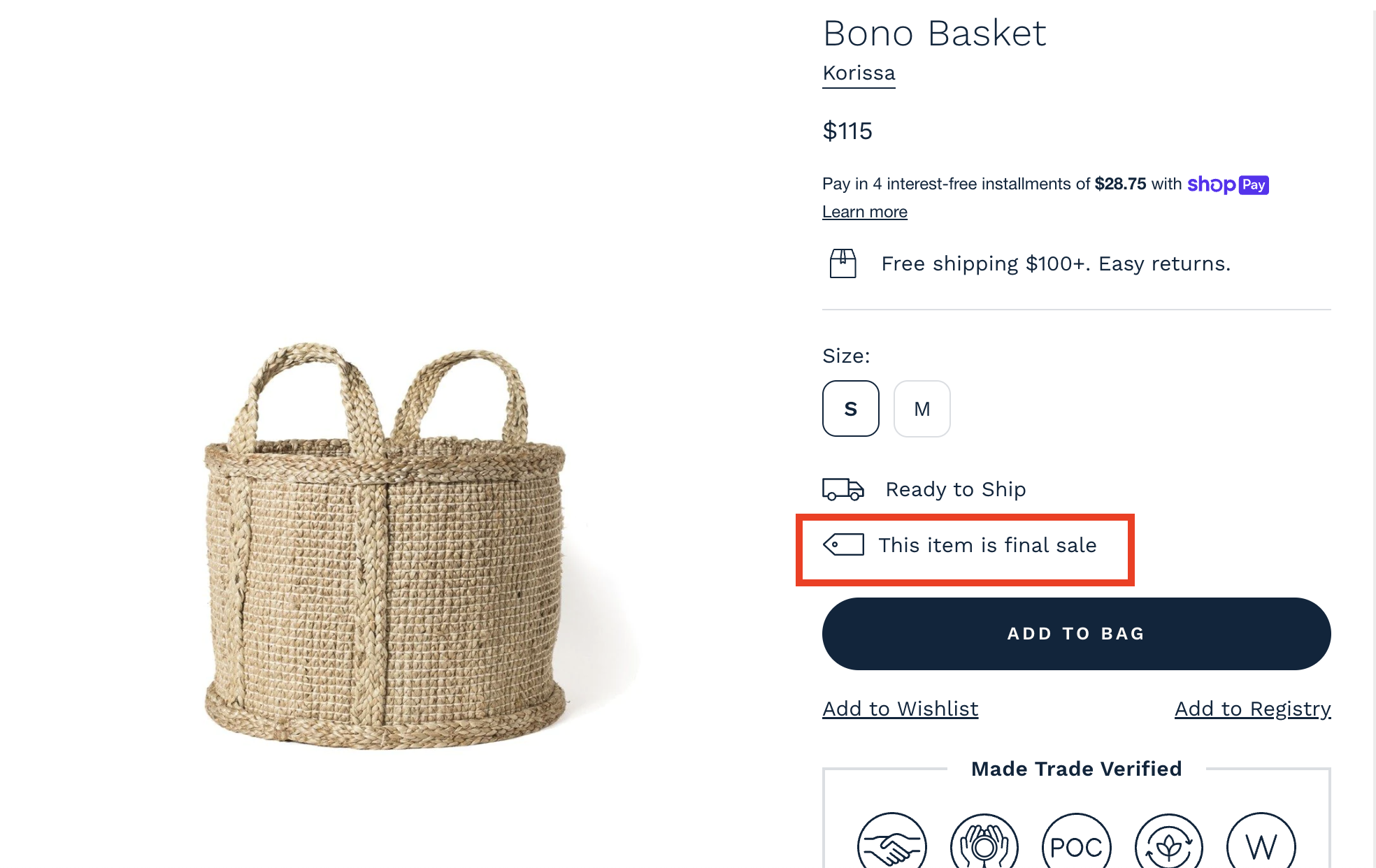 All orders outside the U.S. are final sale.
Was this article helpful?