Where do I enter my code for store credit?
Updated 10 months ago
Entering your code for store credit acts the same as redeeming a gift card when checking out on Made Trade.
After you've finished shopping, click "checkout," and below the items you are purchasing, there will be a space to enter a gift code or store credit code. Once you've entered your store code, select "Apply," and your store credit will be applied to your order.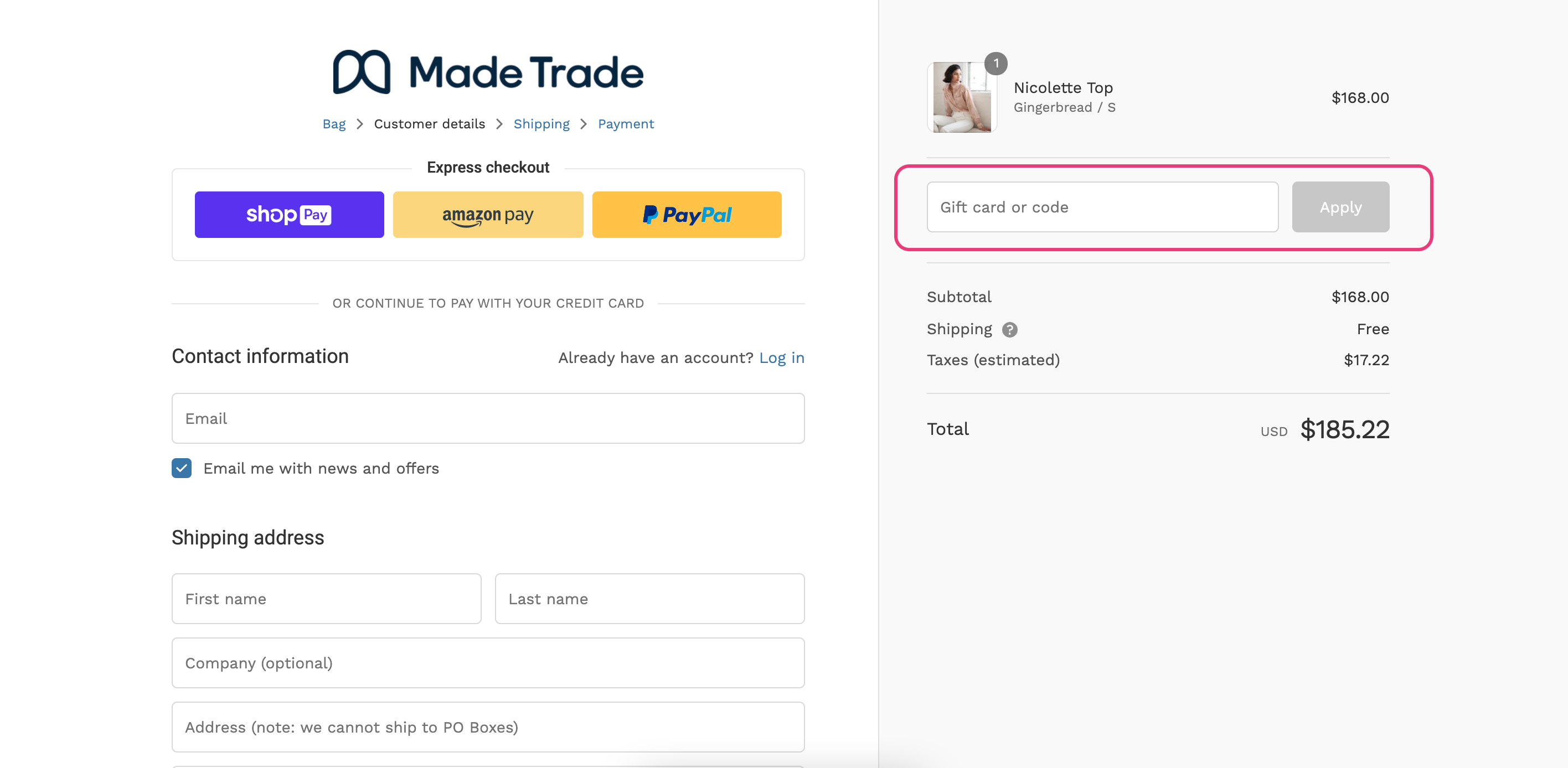 If you run into any errors when entering your store credit, please don't hesitate to contact our support team at [email protected]. We're always here to help!
Was this article helpful?