Can I include a gift receipt with my order?
Updated a month ago
All Made Trade orders are shipped with a packing slip that does not include prices. You also have the option to add a gift message by selecting "Is this a Gift?" on any product page. After you check out and pay for your order, your gift message will be sent or scheduled to be sent on a selected date as an email to the recipient.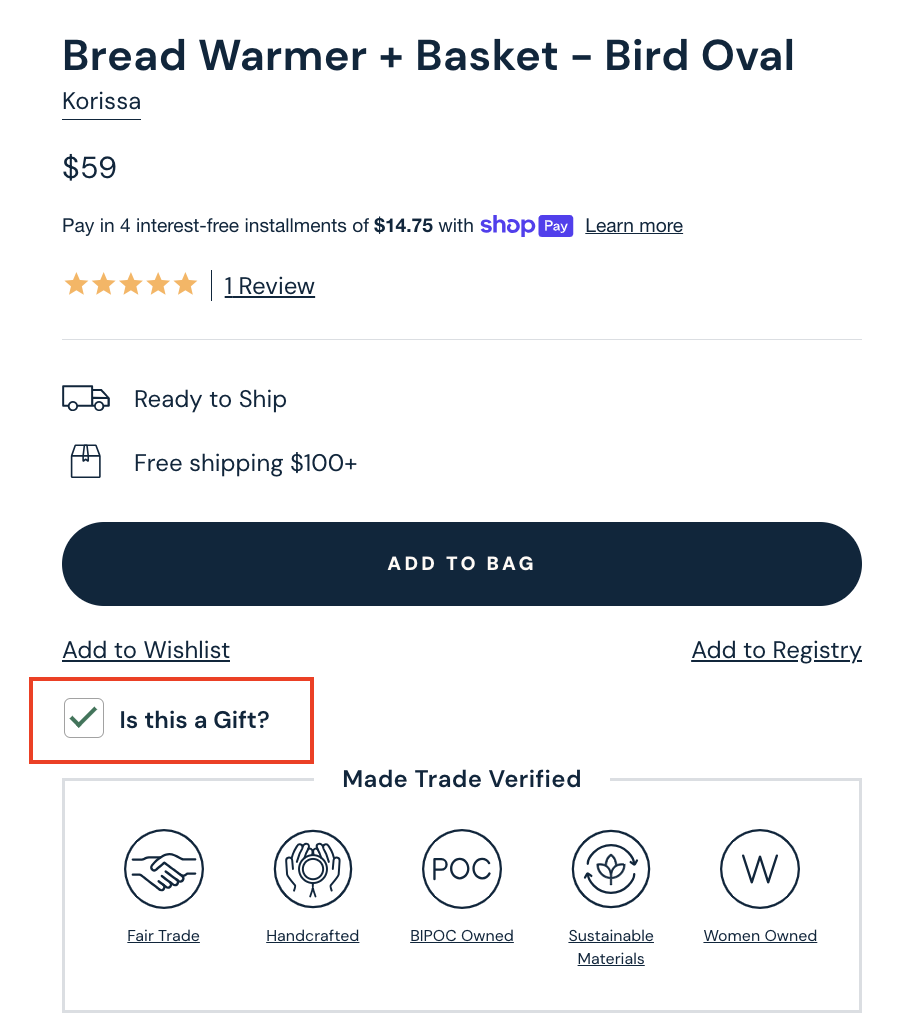 Was this article helpful?